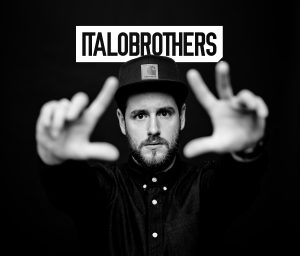 (*English below)
Fredag 12.januar kommer ItaloBrothers til HUSET!
Dørene åpner kl.22:00
18 års aldersgrense
HUSK å ha klart studentbevis og billett i døra

*English
ItaloBrothers comes to HUSET Friday January 12th!
Doors opens 10pm
18+
REMEMBER to have student ID and ticket ready when entering

ITALOBROTHERS
ItaloBrothers came up with asmash single in 2009. «Stamp On The Ground» conquered the clubs by storm and peaked e.g. at # 11 of Norway's single charts. A smash especially in North Europe (#15 in Scandinavia), the song quickly cought on across Europe and spread its energetic style out to the world of dance music.
With the release of their currently, highly acclaimed track «Love is On Fire» ItaloBrothers deliver a record that impresses due to an upbeat sound, a stunning head-spinning melody and a great sense for beats.
Later in summer 2016 the ItaloBrothers released the single "Summer Air". After a re-release in early 2017 the tropical-house/future-bass track reached high success in several Scandinavian countries as well as in Central Europe. In Norway they jumped on number 2.